1939-1952
Landscapes
of Injustice
THe Elementary
Teacher Resources
During the 1940s, Canada displaced and dispossessed thousands of Japanese Canadians on racial grounds. They lost their homes, farms, businesses, as well as personal, family, and communal possessions. Landscapes of Injustice is dedicated to recovering and grappling with this difficult past.
This site shares lessons and resources designed to help teachers in elementary classrooms teach about this important issue in Canadian history.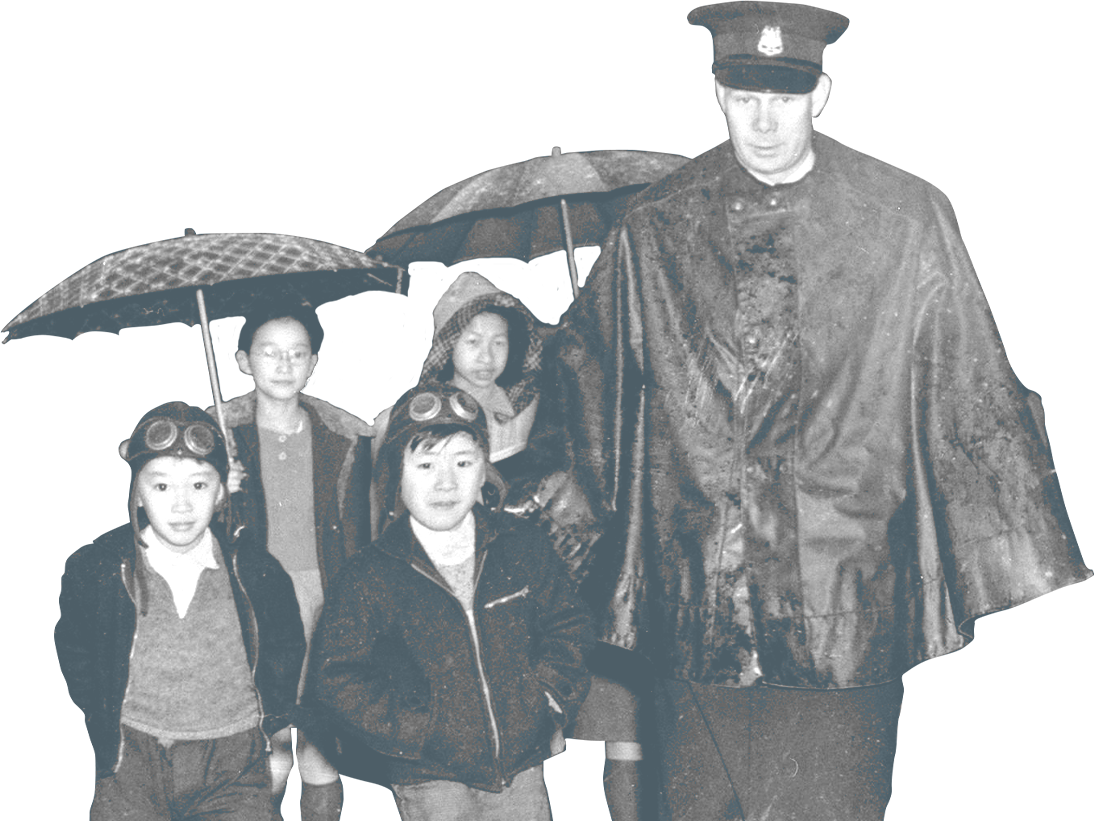 Scroll down
Who is this website for?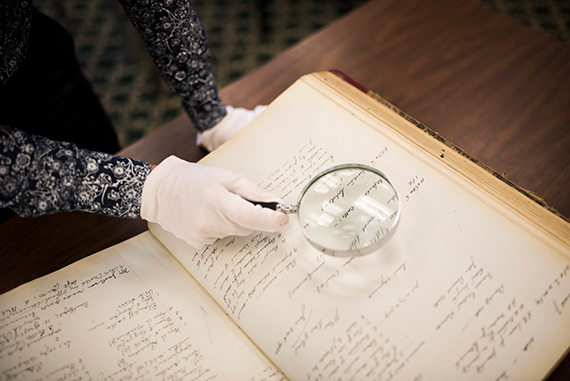 Elementary/intermediate teachers
who want to teach about:
human rights
the use of the Canadian Charter of Rights and Freedoms
the "Historical Thinking thinking Concepts"
the internment and dispossession of Japanese Canadians
This website uses the internment and dispossession of Japanese Canadians as a means to help students learn about the world by seeking answers to big questions
What is fair?
How do we deal with unfairness?
What is home? Community?
What is the difference between belonging and belongings?
Teaching Method
1. Hands-on:
Students create things, they make things, and they do things.
Students find this a fun way to learn and the issues are easier to understand when they get involved through creating.
The learning is made real through simulations.
2. Minds-on:
The activities are meant to develop critical thinking skills.
We stimulate students' curiosity through engaging in intriguing activities and using primary sources.
We directly target the Historical Thinking Concepts
3. Hearts-on:
For intermediate-age students, everything is filtered through an emotional lens.
Students feel the issues. As they learn, they ask themselves, "What does this mean, to me?"
This emotional connection creates a deeper understanding and a greater level of engagement. It also creates a greater chance of action, a desire to make things better.
Students make a simulated community of a Japanese Canadian neighbourhood, 1940s Powell Street, on a classroom bulletin board. They populate their properties with people and possessions which they pin into their properties. (Hands-on Learning)
Because of the work students put into their simulated community, the people and the belongings, students become emotionally attached to their work. (Hearts-on Learning)
Then, over time, after students have built up sufficient possessions, Canada and Japan go to war with each other, and the Japanese Canadian avatars/characters from the Powell Street displays are moved to an internment camp bulletin board. Then, as their incarceration continues, the possessions left in the Powell Street display start to disappear.
As a class, throughout the simulation, the students process how this happened, why this happened, and what the repercussions were. (Minds-on Learning)
The Lessons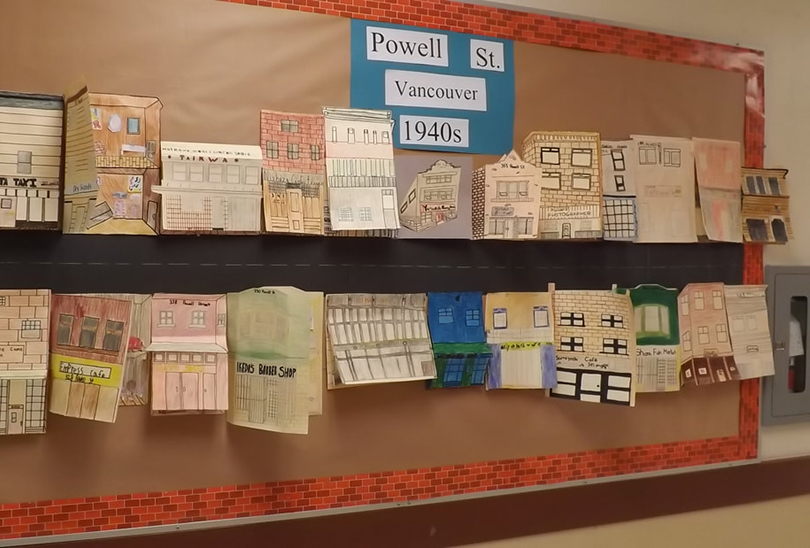 Powell Street Simulation
Students make a simulated community of a Japanese Canadian neighbourhood on a classroom bulletin board to begin a simulation of internment and dispossession. Start with the Main Dispossession Activity: the Powell Street simulation.  Do the 8 Supporting Lessons concurrently so that you are ready to take away the students' simulated possessions and property by Lesson 3 Intro to Internment.
Learn more
Testimonials
"My son has really enjoyed this socials unit. We have had many discussions, and I saw his empathy and understanding of this misjustice that occurred. Learning about something that happened locally and being able to drive to the area and the fact it happened in recent history made a huge impact on him and how he views the world and what he wants to see it like in his time."
Janine
Parent
"I think the government was being very racist because they basically only rounded up Japanese Canadians … I am also quite shocked Canada would do such a thing because we are known for our diversity and our kind people … I just think that putting Japanese Canadians in the internment camps was not right."
Grade 5 student
Port Moody, BC
"It is a fantastic resource and easy to follow. Teachers may say that the subject of the Japanese-Canadian Internment is a minor suggestion in the new BC curriculum and there isn't enough time to cover the event in detail. What's important to note is that the whole module doesn't cover only one Social Studies' concept. It is truly a multi-disciplinary unit that touches a huge range of competencies (skills). In our unit, I added in all the big ideas and competencies that we touched from almost every subject."
Laura de la Salle
Teacher
North Vancouver, BC
"The history of how the Japanese Canadians during WW II were unfairly treated and discriminated by the people and the government of Canada and the sufferings at the internment camps made me realize how lucky I am today living in 'more civilised' multicultural society."
Ambrose
Grade 5 student