1939-1952
Lesson 2:


WAR AND "NATIONAL SECURITY"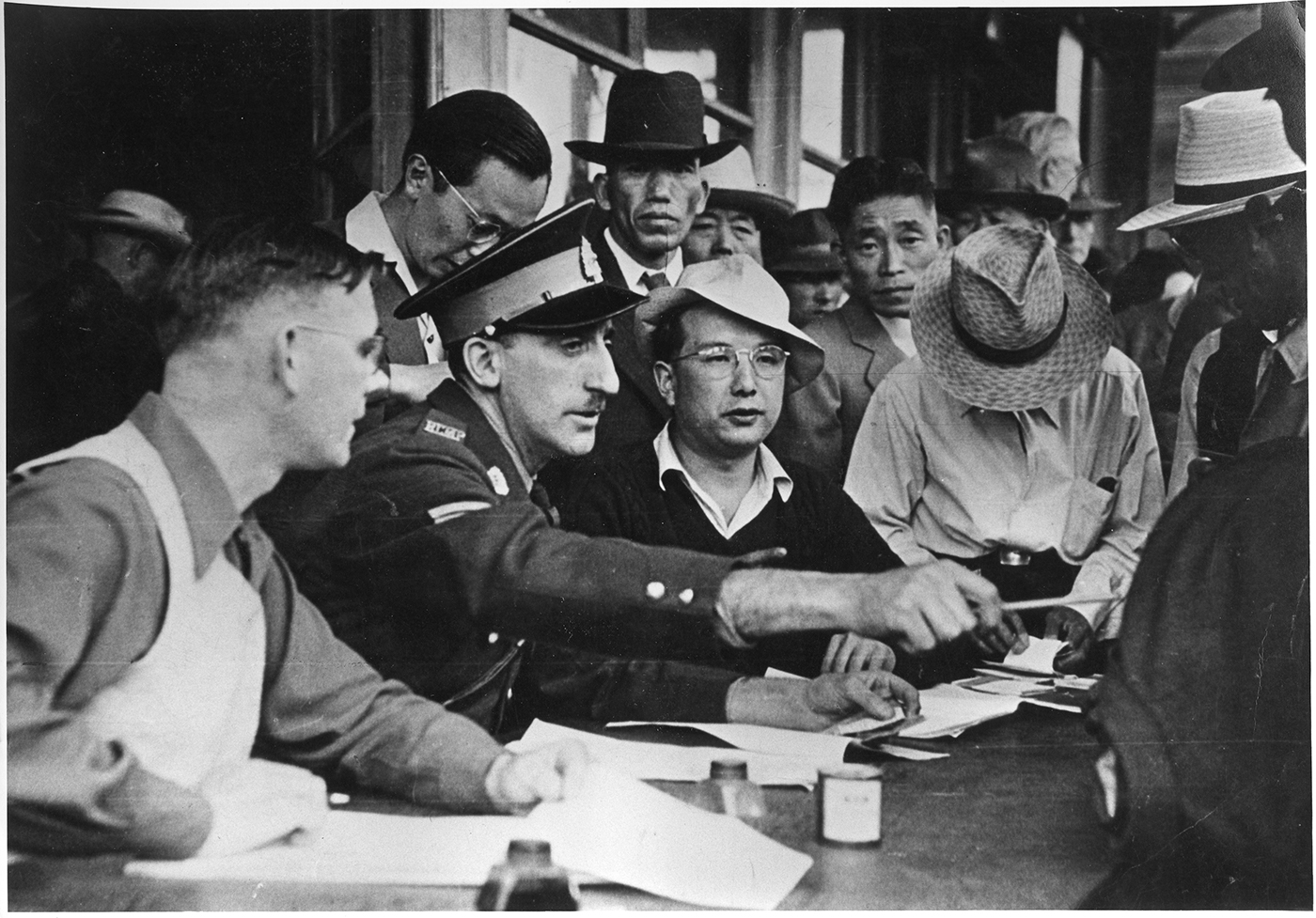 Scroll down
Intro Story: The Yoneyama Family
Visit our Timeline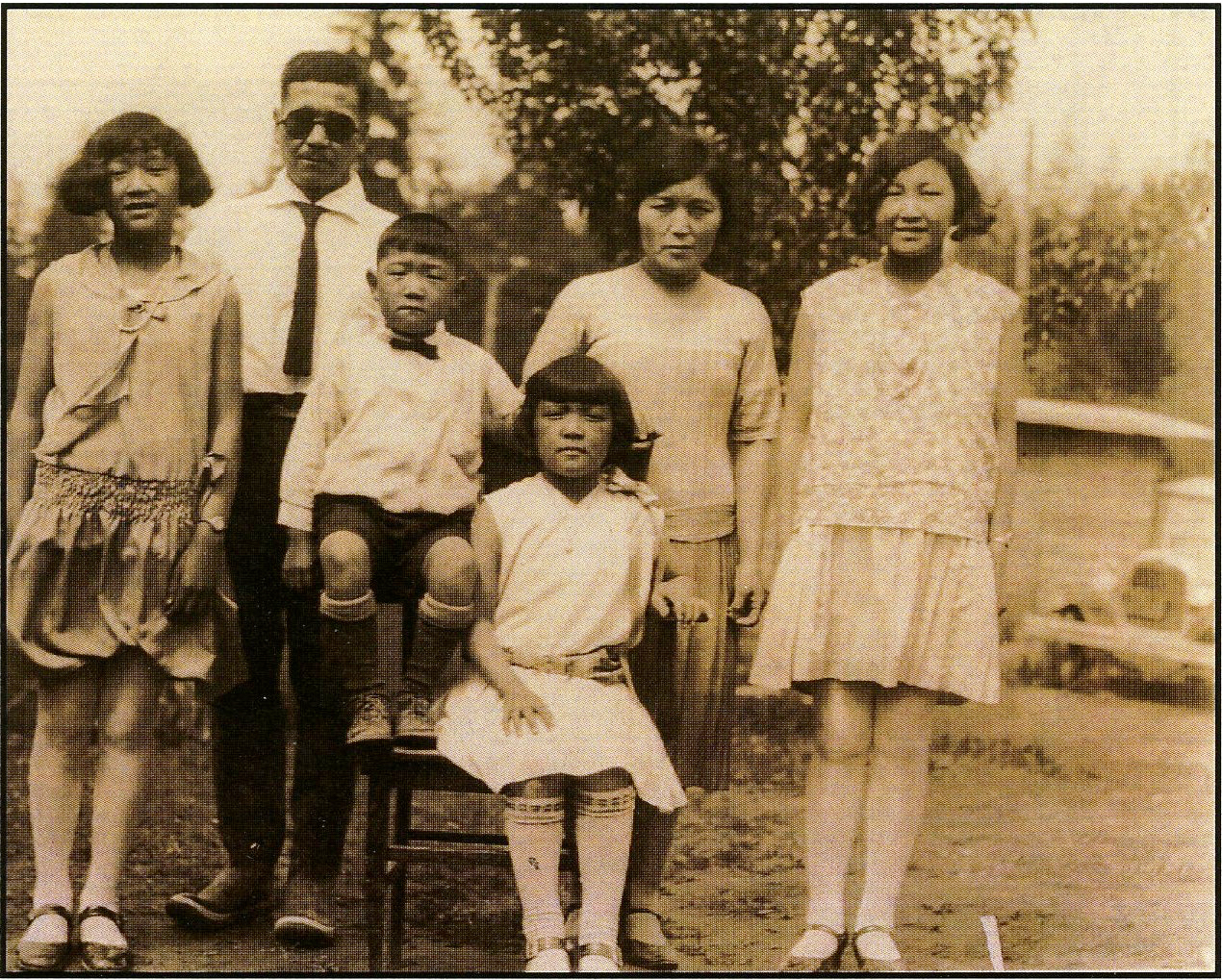 Rikizo Yoneyama came to Canada in 1907 with little more than his hopes. Like many newcomers from Japan, he dreamt of one day owning property and starting a family. He found work at a sawmill and later a pharmacy. He diligently saved
A decade later, Rikizo achieved his dream. He bought a farm, 7.5 acres in Haney, British Columbia (q̓íc̓əy̓). He dug a well and was soon able to raise chickens and pigs and cultivate berries, apples, pears, and plums. On the busy farm, Rikizo and his wife, Yone, raised four children.
In 1942, Japanese Canadians were banned from Canada's west coast. Rikizo and his family reluctantly left their farm. They joined his two eldest daughters in Edmonton, Alberta, where they were training in medicine and dentistry.
Rikizo hoped one day to return home. "I realize that we are the victims of a war emergency," he wrote to government officials. "As such," his family was "quite willing to undergo … hardship … to help safeguard the shores of our homeland." Rikizo asked "to return to my home … when the present emergency ends."
The Lesson
Lesson Overview
Allotted Time: 2 PERIODS
In this lesson students explore how perception, shaped by popular media, can influence public opinion. They will examine the complex factors that led to the uprooting and internment of Japanese Canadians in the spring of 1942. The lesson examines the government rationale for uprooting and internment. Students then examine a selection of primary and secondary sources to answer the question: Why were Japanese Canadians uprooted and interned?
Access this lesson online by selecting an Activity from below, or print this lesson package in full by clicking here.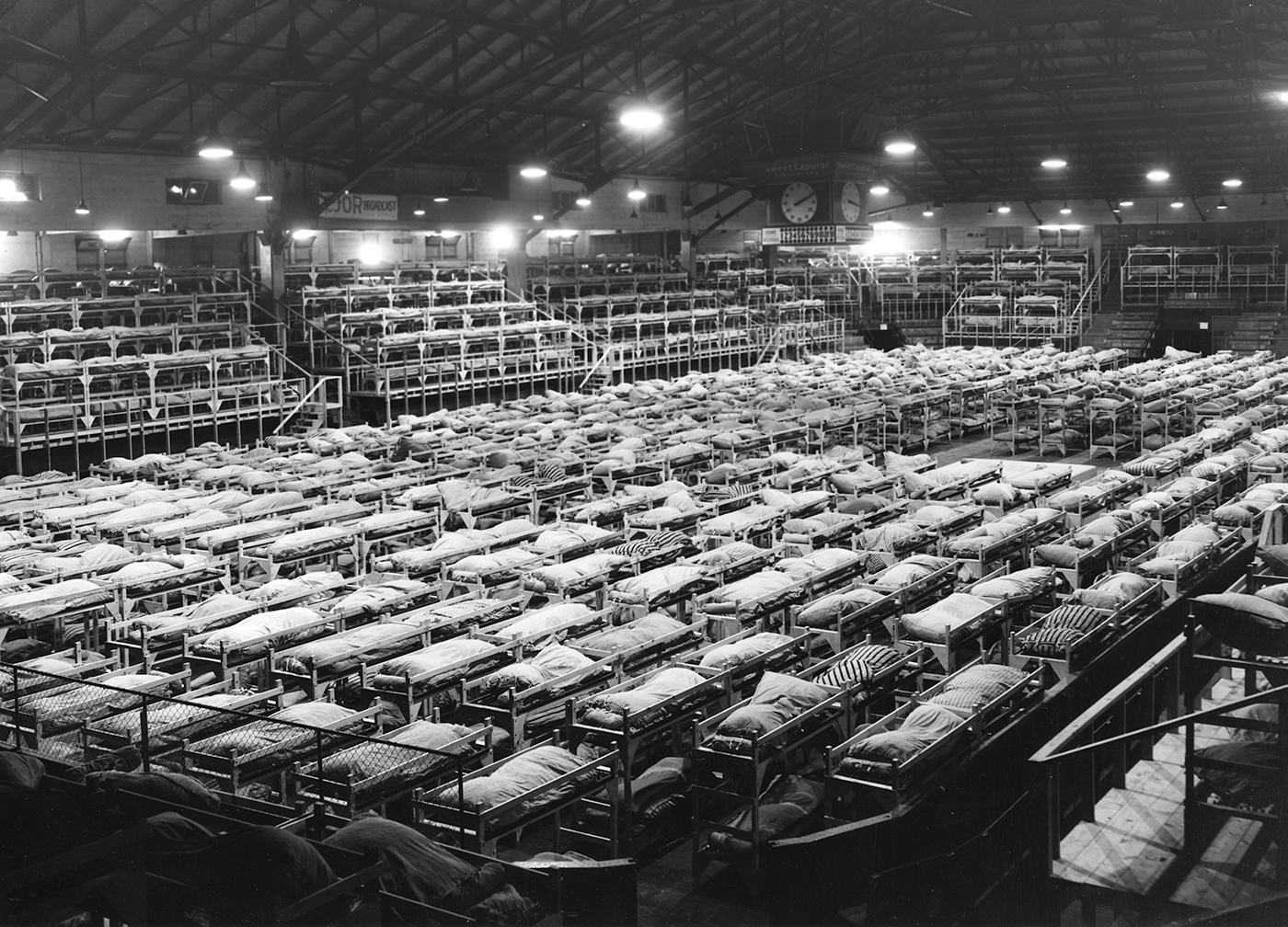 Targeted Learning
Assess the prevailing public attitude toward the Japanese Canadian community, including uprooting and internment
Understand the divergent viewpoints about Japanese Canadians in the pre-war years
Understand how the prevailing public attitude impacted the decision to uproot and intern
Recognize that not all perspectives and views are defensible or acceptable within societal norms
Evaluate the notion that Japanese Canadians were a threat to national security
Evaluate the actions of the government by analyzing source documents and secondary sources
Historical Thinking Competencies – Historical Perspective Taking
Activities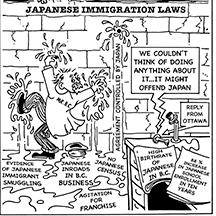 Spotlight Activity
In this activity we are inviting students to understand the anti-Japanese bias that permeated B.C. society in the years leading up to the Second World War. A political cartoon from the 1930s will help set the tone for the activities to follow. The image is one that depicts open bias against Japanese Canadians. As the image is exposed, in three separate reveals, students will speculate and share aloud what they are seeing.
Spotlight Activity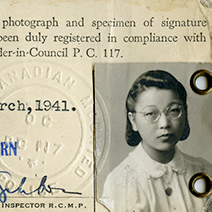 Perspective Taking 101
In this activity students will explore the social, political, and economic climate as experienced by Japanese Canadians in the 1930s. The lesson activities will explore the extent of discrimination faced by Japanese Canadians in pre-war British Columbia. Students will examine political cartoons, images, archival documents and other sources in order to better understand the prevailing mood toward Japanese Canadians that laid the foundation for the extreme measures taken by the federal government in the 1940s.
Perspective Taking 101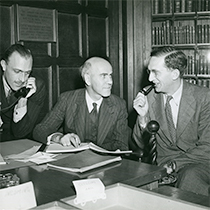 Tug-for-Truth Activity
Japanese Canadians were interned in summer and fall of 1942 as a wartime necessity by the government of Canada. In this activity students explore the validity of the government's position, weighing evidence and unpacking claims that Japanese Canadians were a threat to the nation.
Tug-for-Truth Activity
Evaluation
In this unit students can be evaluated using the assessment rubric below. It can be found at the back of this resource package.