Case 2.3
Paying for Internment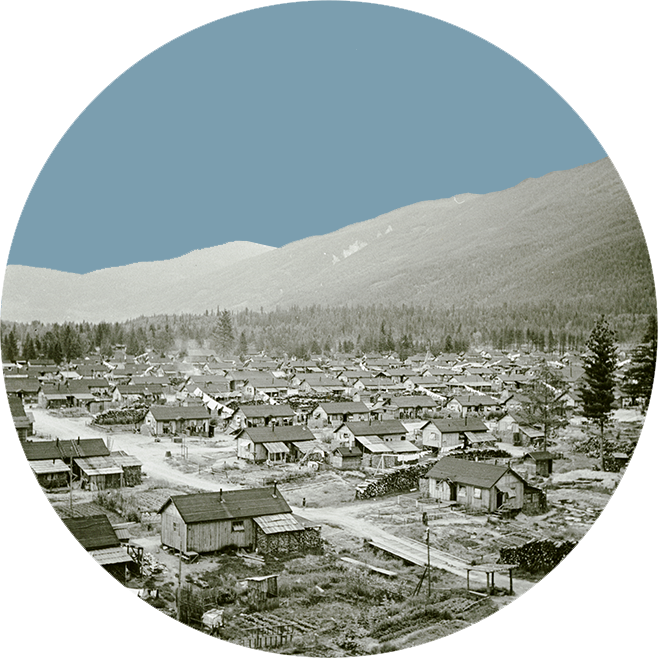 Internment was expensive. Uprooting thousands of people from their homes, the government looked for ways to reduce its costs for their housing, feeding, and care. Officials decided to make Japanese Canadians shoulder some of these expenses themselves.
In the summer of 1942, the British Columbia Security Commission realized that establishing internment camps would cost considerably more than it originally estimated. By August, the expenses already exceeded $500,000 ($7.7 million in 2020), far more than originally forecast. And the costs kept mounting.
To reduce the burden on government budgets, officials devised various plans to make Japanese Canadians pay for their own internment. They forced Japanese Canadian men into labour camps and deducted funds from their wages to pay the costs of their families in distant internment sites. Officials also pressured Japanese Canadians to disperse to western Canada and Ontario, where they might be employed as farm labourers.
In early 1943, officials saw a new opportunity to reduce their costs. The government had just resolved to sell all of the remaining property of Japanese Canadians. The proceeds of these sales would be deposited into accounts held by the Custodian of Enemy Property for each interned Japanese Canadian. These funds, officials decided, would be slowly released so that Japanese Canadians, and not the government, would pay for their basic needs.
George Collins, an administrator of the internment camps, was the first to propose this scheme. On February 3, 1943 he suggested that the Custodian control the funds of Japanese Canadians and issue them an allowance "on a monthly basis." This idea became policy. In June, officials decided that Japanese Canadians would be required to live off of these funds before receiving government support. Isolated in places of little opportunity, they were required to use their remaining capital to survive.